August 2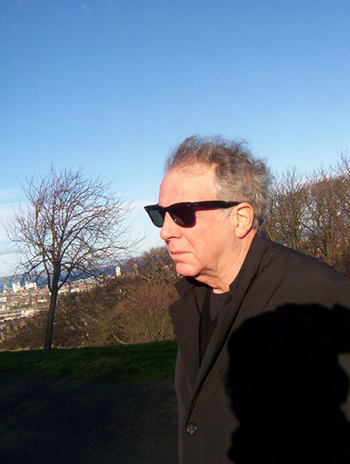 Red Krayola, Mighty Flashlight, White Magic - Knitting Factory $12/$12
Tonight there's an uncommon quantity of amazing shows from across the board, most notably the sold-out Sleater-Kinney swan song (bon voyage ladies!), PM Dawn's return, Bo Diddley, and, a local hero who's making good, Inouk's Damon McMahon – celebrating the release of his Astralwerks debut at Monkeytown tonight. There're even early free shows by the distinctive bandleader best known as Ray Charles' sax man, David "Fathead" Newman, emerging introspective indie pop icon Jens Lekman, and the Machito Orchestra (sans the long deceased Latin music innovator of course). Despite all of these choices, I don't have to think twice to give it up to the Red Krayola.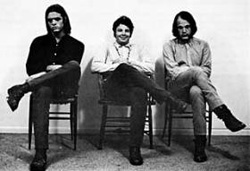 For those of you who've never sailed that ship, The Red Krayola was one of the most important bands of the early psychedelic era, was reactivated in England on Rough Trade during the post-punk era (leader Mayo Thompson also played in mid-period Pere Ubu and produced a lot of classics by the likes of Stiff Little Fingers, The Fall, Monochrome set, etc.), and returned again in the 1990s on Drag City with an all-star indie rock cast. There are few artists who've been so consistently challenging and valid over such a long period of time. Though bits of the catalog are patchy, I'd have to say that, particularly based on the strength of their work in the 1960s, and the quality of their most recent material, they've gotta be one of my favorite bands ever.
I initially heard about The Red Krayola via my household in Houston. My mother and Mayo's mother, Hazel, taught at the same school, were friends, and I remember her coming over when I was a KISS-obsessed kid. As if he was much less than twenty years my senior, my mom would say that Hazel's son, little Mayo was in a band. My stepfather would speak of the Krayola in the same breath as other psychedelic bands he witnessed. They, as well as the 13th Floor Elevators, were the two I'd never heard of. By my late adolescence I had inherited those first two Elevators records but my stepfather didn't have a copy of a record by the band whose song "War Sucks" was often in these conversations. Then by chance I picked up an album from a band featuring a guy who worked at my local record store, and, while this isn't leading where you think, the guy was Ronnie Bond, who had formerly been U-Ron Bondage, vocalist for the defunct Texas hardcore legends Really Red – and, within the grooves their Rest In Pain LP sat a cover of… "War Sucks."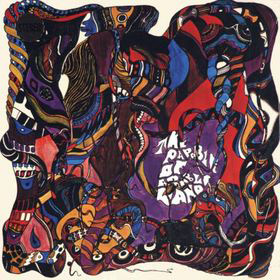 I immediately recognized that Red Krayola wasn't just some dusty and misguided memory from deep within the parental realm during my first spin. I put the band on my list and, after a couple of trips to the Red Krayola bin, located the song on the back of The Parable of the Arable Land (1967). When I took the album home I was blown away to find that "War Sucks" wasn't even one of the best songs. I took to the pulsating keyboard psychedlia even more so than I did Pink Floyd. The sound and feel were truly unlike anything I'd heard before. The tracks all bled together with the free racket of Unfamiliar Ugly. It was undeniably fantastic, powerful and freaked-out. I played that thing over and over and over. I even went out and bought a bunch of other records by the band, a couple of which, like Kangaroo? (1981), could be had for 99 cents.
This music stuck with me and, before I knew it, I was looking at a record by a band I'd read about in Forced Exposure, Spacemen 3, which I purchased because of a song titled "Transparent Radiation" – it turned out to be more than a reference but a beautiful reinterpretation of the Krayola's original. Also, my first contact with another favorite for a couple of years, The Dwarves, was in the 7" bin, on the back of their super-charged Lucifer's Crank EP (1988), where I detected "Hurricane Fighter Plane." Finally, I already had a Galaxy 500 record, but was even more impressed when they busted out "Victory Garden" from God Bless the Red Krayola and All Who Sail With It (1968) in the early 1990s.
The Red Krayola was more than just another great band from the subterranean canon, for me they became an introduction to counterculture and underground music via the bands that covered their songs. It wasn't like Dylan or Leonard Cohen, who you personally love but cringe when you find one of their titles on the back of a record - indicating that the artist reinterpreting the song is most likely an unimaginative mediocre so-and-so. While it means much less after the last decade or so of re-issues, covering a Red Krayola song in the 1980s or early 1990s sent me a message that the band was far from trendy and, even better, hip to some sort of secret buried knowledge… explorers, seekers, and, in each case, once I laid the vinyl down, something else to relate to and follow.
I can't begin to explain the direct and indirect impact the Red Krayola has had on my life. Their albums, particularly the early stuff, hold up like nothing else almost four decades later. And the new one, An Introduction, is also nothing to sneeze at. They should be magnificent. God bless it and all who sail with it.
ALSO :
Damon McMahon Record Release - Monkeytown FREE
David "Fathead" Newman – Riverside Park FREE
Jens Lekman - Soundfix Records FREE
Machito Orchestra - El Teatro Miranda - 52 Park Drive
Mike Dillon and Skerik guests – The Stone 8PM $10
PM Dawn – Maxwell's $10/$12
Richard Marriott and Fawzia Afzal Khan—Hocketed Brass Structures – The Stone 10PM
Rock for Roddy Benefit: Dillinger Escape Plan, God Forbid - Bowery Ballroom $20
Sleater-Kinney, The Rogers Sisters - Webster Hall $17
The Other Half: Ha-yang Kim plus Angelica Sanchez plus Mary Halvorson & Jessica Pavone plus Judith Berkson plus Matana Roberts – Tonic
Woods, Christy and Emily – Union Pool