It's probably 1987 or so and I've been living in Berlin for a while really busy with the Bad Seeds and reacquainting myself with Jeffrey. He'd been doing his solo band and touring for Wildweed and I'd done Fur Bible and then started doing Nick Cave and the Bad Seeds and our paths crossed a lot times and we started up our friendship once again. And he called me one night and said he was thinking of doing The Gun Club with Nick and Romi from the solo band and would I be interested to do it - and I was really interested to do it. I thought enough time had passed. The reason that we split in 1984 was just complete exhaustion and frustration. So I thought this was a great idea. I discussed it with him and he was telling me he was thinking of getting Robin Guthrie of The Cocteau Twins to maybe produce it and a friend of ours, Richard Thomas, had suggested managing us. And he was telling him that this would probably be a really good idea – to do The Gun Club again. And so we started talking about it.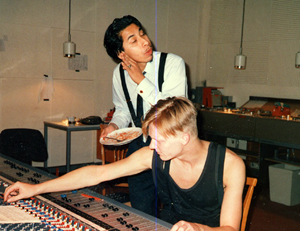 I had been doing a lot of recording at Hansa (Studios - Berlin) with Nick and I'd done some stuff with Die Haut and Neubauten in there. And Diamanda Galas had recorded there. It was really a great place and it was really economical and I thought the atmosphere would be really good to make a Gun Club record there. He thought it was a good idea too. For me it had a lot of historical value because Boney M had recorded there - my favorite - and also David Bowie and Iggy Pop had done The Idiot, I think some of Low was there. U2 had done some stuff – maybe some of the stuff with Eno – there. People knew that Berlin was a great atmosphere for a certain type of sound and Hansa has a live room that's a giant old ballroom and it's a really great live room and it was also economically sound compared to the places we'd recorded in London.
The idea for the record really was to make it sound like a Gun Club record – because we'd been doing things trying to sound a different way. And we'd had enough distance from The Gun Club sound to want to go back to it. The thing is, that when me and Jeffrey do stuff together, it's a certain combination and it comes out sounding a certain way. And there's something about the mix that always makes a certain sound – the mix of my style and Jeffrey's vision. Jeffrey had done that Wildweed which he tried to do a more songwriter-y sort of record, more modern or whatever kind of record – I don't know what kind of record he was trying to make. I'd done the Fur Bible. I was going through a big experimental phase in the Bad Seeds. Just doing different kinds of experiments. What we though we wanted to go back to was a kind of stripped down sort of sound. We just felt we were different people than we were when we left off and that was a good starting point for making a new record. And in Romi and Nick we'd found a really good rhythm section.
In Las Vegas Story we'd gone into a sort of a dark pit – but a nice one. But for The Las Vegas Story we'd done a lot of dual guitar interplay – that kind of Television spiral sound. And what we decided to do was make The Gun Club and make a really strong rock sound and make a rock album. I think I flew to London and we rehearsed for a while. We'd actually made some demos with Tony Cohen who had done Tender Prey in London. We moved back to Berlin where I was living and recorded the album at Hansa studio quite fast – I think within two weeks.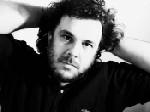 The decision to get Robin was another perverse decision to do something. Through Romi Jeffrey had discovered the Cocteau Twins and really loved the lushness and the dreamy quality. When people asked him, "What kind of music is The Gun Club?" He always called it "surrealism and blues." Robin got this kind of surrealist sound. Actually Jeffrey had met Robin at a Ramones concert in London. He met Robin and Liz Frasier and they were sweaty in the front row of the Ramones concert dancing and they started talking and he was like, "Oh! You're the Cocteau Twins!" And found out that they were big Ramones and Stooges fans and they liked The Gun Club and actually were quite big rockers – Robin especially. So they befriended each other and then the idea between the two of them came out to work together.
The sound was definitely very thought out. What me and Jeffrey had really talked about a lot for this album was going back to music that we heard coming out of garages when we were teenagers in East LA – the kind of rock music of the 70s we heard coming from garage bands – which was always a mix of soul music and Santana or hard rock – it was a weird, very unique sort of sound. We were actually going for an East LA sort of sound in Berlin with the Cocteau Twins producing. So it was a little bit of a culture clash. But I thought that's what we were always about – we were always about experimenting and mixing up stuff like that that seemed incongruous. Robin had a big hand in producing it. And his version of what rock sound is different than our version was and we actually quite welcomed that.
So there was the fascination between Jeffrey loving the Cocteau Twins and I quite like the Cocteau Twins too. I really liked that big swirl of sound they had. Jeffrey really wanted to make a song that, if we were going to use Robin, we should use him for what he does best also. He would not only pervert himself and do rock music but we were also able to pervert ourselves and do Cocteau Twins music. ("The Breaking Hands") was a very conscious effort to make a Cocteau Twins-sounding song – which I think turned out really beautiful with Jeffrey singing and us playing slide guitars. Romi played the lead melody guitar on that. It was a very experimental collaboration.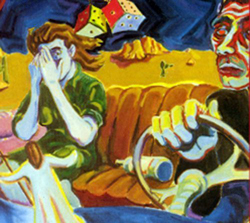 And the cover was done by our friend Claus Castenskiold – A Danish-American painter. We had met him through The Fall – because he had done a lot of The Fall's record covers and he's a unique character with unique artwork – this expressionist painting. And Jeffrey actually gave him a paparazzi photo of a Japanese pop singer and she had just won some big Japanese Grammy award and here husband was somewhat of a brut and he got drunk at a party and punched out the paparazzi and grabbed her by the hair and threw her in the car and they were driving away and the paparazzi were taking these photos. There's this photo of this big Japanese thug driving the car and she's in the car in total shame covering her face.
We were very into film and very into the subconscious. A lot of Jeffrey's lyrics come from subconscious thought or thinking about what people's subconscious thoughts are. And that's what his lyrics are. In that book, Go Tell The Mountain, he said that one thing that stuck with him was that a friend of his, this guy Don Waller, who was a writer for Back Door Man, said, "You should always write about what people don't want to hear." Jeffrey kind of took that philosophy and the songs usually have that theme to them.
Red Rhino put it out in England and I think we had licensed it out to a lot of different people. And that was OK and good because it was a very successful record, but in the end it wasn't very good because they went bankrupt.

The Road Again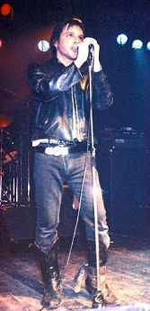 At that point Jeffrey had totally transformed himself and become a health-fitness freak. And he dropped a whole lot of weight and went back to his natural hair color of brown – dark hair. He'd gone through this weird health regime but mixed at the same time with really heavy drinking. It was kind of a strange time. I remember I was heavily drinking at the time. He was really starting to get ill at this point. Even though he looked great, really what was happening was that he had cirrhosis of the liver and it was diagnosed as far back as Miami.
The band was really strong. We played a lot of really fast hard rock songs. It was a very intense show. Definitely the first Mother Juno tour we were, especially Jeffrey, really pushing it. And he would come offstage and collapse on the floor. I don't know how much of that was that he was over-exhausted because he was ill or how much of that was that he was really putting forth everything. And that was how we were going at the time.
We did an American tour – and I think it was kind of a typical American tour for us. It was really good in the big cities – but we played a lot of cities. And I think we had started on our debaucherous ways again on that tour.
Playing in Los Angeles was really something quite bizarre because the last time we had played in Los Angeles had been before leaving on Las Vegas Story (tour) - before we moved away. The Las Vegas Story came out and our last gig there we probably played for fifty people. When that album came out there was no hometown fanfare for us or anything which was totally different than in San Francisco or in New York or Chicago or anywhere where we had sell-out shows. We played The Ritz in New York but in LA we were still playing small clubs to fifty people – half of the people we knew - were friends of ours. So when we went back to play on the Mother Juno tour we played a huge theater that was completely sold out. So it was kind of a strange experience.
We were actually received like a European band in Los Angeles. By the time we did that American tour we'd been living in Europe for five years or so. So we basically were seeing things through European eyes and had become quite European. We had international people in our band – Japanese and British. Our way of thinking, our approach, had kind of always been that way – further-reaching than a local Los Angeles band and our interests were in different cultures. And so we came back and were received like a European band – playing to a full house at a theater in Los Angeles.
And then it was another situation of being in a band with a couple – which I had swore I would never do again after The Cramps. That's only because you're stuck in a van, and you're stuck backstage together. And if they have an argument it's really bad for everyone else because you can't get involved in it and, if you do, it does you no good.
So we did more touring.

Athens Riot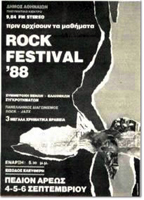 We played this festival in Greece – a two-day free festival. The first night was going to be the Triffids from Australia and PiL, Public Image, and the second night was The Gun Club and Jesus and the Mary Chain. And so the first night we got to Athens the promoters took us to a restaurant on a hill overlooking the site of the festival. And you could see the stage and the entire audience at this restaurant on a hill. The Triffids had played and Public Image was set up. PiL was set-up to do their show – which we also were all anticipating seeing.
Suddenly they started giving word that people were climbing all in the light towers, all over the PA, I think no barrier or anything. People were smashed against the stage and it was really a big mob-scene. Suddenly what we heard was that some anarchist group had come. The mayor or governor or whoever had announced this as a gift to the people of Athens and they were having none of that gift charity from them. And so they showed up to start a riot. They came with fire and Molotov cocktails. And Public Image delayed and delayed and delayed because their security people were saying it was unsafe for them to be there. And that just started a complete riot. That was all they needed. The audience got really prickly and their blood started boiling.
Then these anarchists started throwing Molotov cocktails at the stage and a complete riot ensued where they quite literally burned down the stage. People had big poles and baseball bat kind of sticks and started smashing everything. The entire sound booth that was out in the middle of the thing got smashed to the ground. All of the equipment was smashed. People were running for their lives because it was getting really hairy. And so we were up above and watched the whole thing unfold and happen. It was really quite astonishing. It was a crazy crazy riot.
But this was the thing – I'd been through some riots in Greece before at our concerts. When the Bad Seeds played there was a big riot outside. I think stuff gets oversold and people can't get in and they're very passionate. I would assume they are. Another time The Gun Club played this club gig and people couldn't get in – or maybe they just didn't have the money to get in or whatever, some people came and maced the security people and kicked in the doors and everyone came running in. That was a kind of electric experience.
So yeah, it was kind of crazy because then we lost all of our friends in The Triffids and we didn't know where they were and they'd gone running for their life and trying to save their equipment and the promoters were crying and it was a mess – as you can imagine. So we went home the next day and obviously there was no concert the next night with The Gun Club and Jesus and the Mary Chain.
New York Night Train would like to thank Hellione for thegunclub.net the photos.
Continue to 9. "Black Hole": The Gun Club Pt 4 (1989 – 1996)
Kid Congo Powers Pt 2 home page | Kid Congo Powers Oral History table of contents
New York Night Train home page | New York Night Train table of contents